The pandemic has affected our lives in many different ways and these collective experiences has impacted the society as a whole. Time has slowed down in many aspects of life, and the new normal has changed into something that could only be imagined in movies and fiction. On an individual or personal level, people have started to monitor their lives and their activities more carefully.
People have got time for connecting with personal-self and their families which they had desired for long.
The definition of social life has changed and now instead of hanging out with friends at cafes, we interact through our screens, the closest that we could be. Earlier if one used to wear a mask, people used to stare at them and now anyone who doesn't is the one who is pointed out. Social gatherings like, festivals, wedding processions, travelling to pilgrimages and even death ceremonies have changed according to the number of people assembled, to the preventive measures to be taken, etc. Our lives have changed socially, politically, economically, and in many other ways.
And in this fight to survive, the poor are hit the hardest as the lack of ample services and money has taken opportunities from them and their survival has become even hard. Many workers and even employees have been fired from their jobs because companies or the economy fell suddenly, businesses of almost all kinds suddenly paced down and we started spending more time than usual on Netflix. We all have become sloths, with outgrowing stomachs and eyes stuck on a screen, and all our fingers do is just swipe and type. The education and the teaching process has changed into something unimaginable before, where we greet good morning to our teachers on video call and the black boards have been replaced with Zoom whiteboards. We are forced to imagine or dream any situation in our life considering the if's and but's of a pandemic similar to this. Now our priorities have changed in life, our habits have changed, our grocery lists have changed, and our basic necessities have changed.
The Government is forced to change reforms and think about the country's advancement in medical and health departments. Doctors and many helpers have been playing a major part in keeping the nation alive and going by working day and night to help cure patients and come up with a solution to this problem. Many businesses have boomed and have taken a separate platform to deliver their services – now you can learn all about growing plants and learning to doodle to learning new languages with live and face-to-face interactions. We are exploring the world more and meeting new people almost every day whom we wouldn't have met otherwise ever in person and we share our stories and experiences with these completely random people as if we had been friends since ages. Out of all the disadvantages there is one great advantage that means the most to humanity and i.e. the environmental conditions have become better as compared to the last 10 years.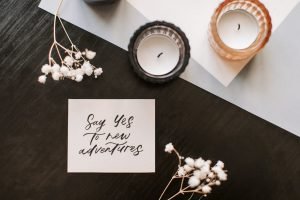 We all are getting to experience a moment in history where we are left at a point where we don't have the answers to some questions.
But the human race is innovative and interesting in its own way – since people are not able to get out of their house, they have instead brought the world to them.
We have developed new ways of communicating or some have picked up their old hobbies, some found new ones or the working parents have got an opportunity to reconnect with their family in a better way. Graduation ceremonies and family reunions have found a new platform and people are looking for the silver lining in the dark clouds. Old friends who were soo busy in their lives that they couldn't get time out to meet each other, now talk endlessly while giving a complete tour of their place. Now since the roads are meant to be empty the people have started dancing, playing and exercising on their roof tops and enough of leisure time have give people the opportunity to resurrect their old interests that all the evening skies are always full of colourful kites. Our moms have started a master chef competition within themselves when every day new statuses are being uploaded of cooking a variety of food from Indian dishes to continental food and this has also satisfied our hunger for restaurant food because every day we wake up and find a new dish in the oven. The great tailors have rejuvenated in our grandmothers who have not only started making masks for their family but many of them have also started small businesses of their own. Many people have stepped forward to give a hand in community services and helping the needy with supplying food, medicine, groceries, etc. People have come closer even being separated.
The entertainment and media industry has surely found great content to keep their business going for years to come. While we are all waiting for things to get normal, our definition for normal has now changed.