When was the last time you read a book? Do you pick up a book, read a few pages and just put it right back on the shelf as you keep zoning out? Are you stuck in a reading slump or, you never really were into reading? The only solution for this is to read more!
Reading has always been and will always be a great way to stimulate your mind. It improves your brain connectivity, concentration, reduces stress, and increases your vocabulary and comprehension. It helps you to gain knowledge which well equips you to face any challenge. Reading for 30 minutes before going to bed calms your mind, leading to a good night's sleep. It also reduces screen time before going to bed, which makes it easy to fall asleep.
Here's a list of books that will help you get over your reading slump and will make you fall in love with reading-
Harry Potter series:
Starting with an immortal fantasy series; the Harry Potter series is a perfect read for people of all ages. It is set in a wizarding world and primarily focuses on the titular character, Harry, an 11-year-old orphaned boy, who learns that he is a wizard and thus embarks on a magical journey to the Hogwarts School of Witchcraft and Wizardry, not knowing about his connection to a feared dark lord. The wonderful story and brilliant characters created by J.K. Rowling would make you connect and fall in love with this bizarre world. These books focus on magic and beautifully portray friendship, love, sacrifice, morals, and the difference between good and evil.
If you want to escape reality and venture into the world of magic and thrill, do give this a read!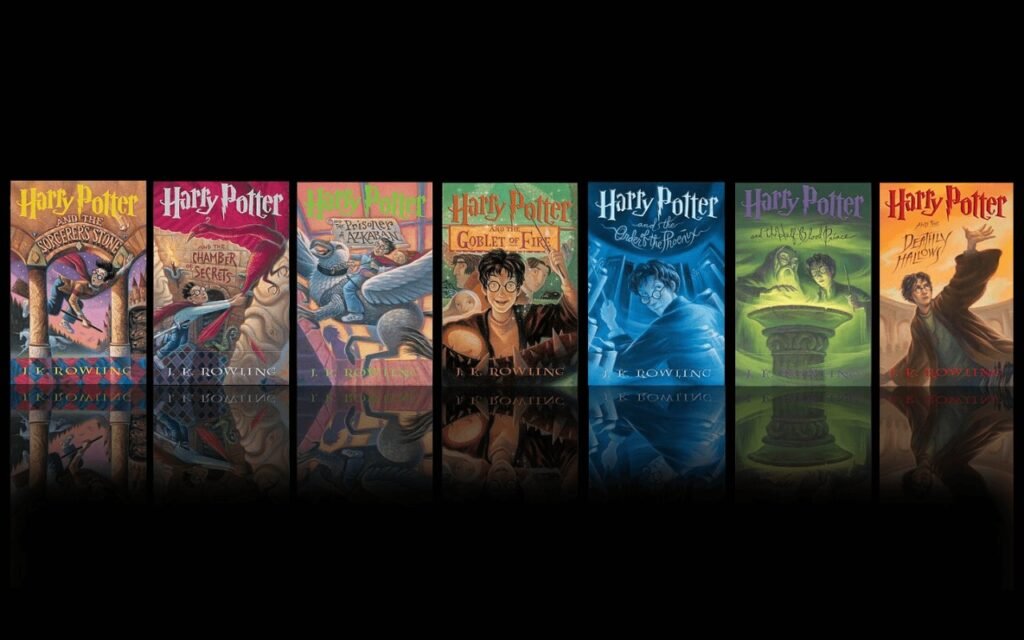 Midnight's Children:
If magical realism is an art, then Salman Rushdie is surely THE ARTIST!
Midnight's Children is about a boy, Saleem Sinai, who was born at midnight, 15th August 1947. He is born with telepathic powers and later discovers that all children born between 12 a.m. and 1 a.m. on 15th August have powers. He uses his powers to assemble all the 'Midnight's Children' while dealing with the aftermath of the partition. The story also shows us the journey of India over the years, with the partition and the emergency period as a backdrop.
With a full of twists and turns, this book would surely take you on a ride full of emotions!
A Christmas Carol:
A Christmas Carol is a timeless classic novella from the brilliant mind of Charles Dickens. It is the story of Ebenezer Scrooge, a cold-hearted, grumpy old man who despises Christmas. He is visited by the spirits of Christmas Past, Present, and Yet to come who transforms Scrooge's lookout towards Christmas and makes him a kind man. It is a beautiful tale about loss, cruelty, redemption, and hope. If you want a relaxing read and a simple story with no twists and turns then this is the best book, which will leave a huge smile on your face. It is also a perfect read for the young ones who are searching for a short and sweet read.
Thick as thieves:
This is a collection of some of the best short stories by Ruskin Bond about friendship. This book will take you a trip down memory lane, wherein you connect with the characters and remember all the good times you have spent with your friends, maybe even give them a call after reading this! This book will take you back to your childhood and will leave you with tears and a soft smile. It is also a perfect read for the young ones.
The Room on the Roof:
Another Ruskin Bond classic, The room on the roof is about the most famous character created by Bond, Rusty, an orphaned 17-year-old Anglo-Indian boy who lives in Dehra with his guardian, Mr Harrison. Mr Harrison is very strict which is why Rusty longs for freedom.
The room on the roof is a heart-touching story, depicting the world through the eyes of a bewildered and courageous teenager. The impeccable writing enables the reader to visualize the whole story in front of their eyes. It depicts ordinary Indian life in a lively way and holds the reader's attention till the end. A must-read!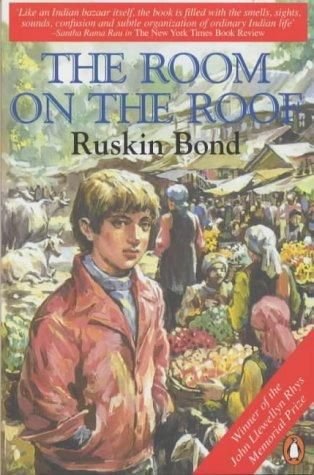 The Green Mile:
A different story from the King of the horror genre, Stephen King, The Green Mile is an emotional rollercoaster. Narrated by Paul Edgecombe, the death-row supervisor at Cold Mountain Penitentiary, he tells about his time at the penitentiary and about a criminal, John Coffey, a 6 ft 8 inch tall powerfully built black man who has been convicted of raping and murdering two young white girls. Paul soon realizes that John is different; he possesses inexplicable healing capabilities.
A blend of magical realism, fantasy, suspense, drama, and crime, it is a great read. Even if you particularly don't like this genre or you are not a frequent reader, this book will surely make you fall in love with reading. If you are looking for a book to get back to reading, this is the best option!
The Namesake:
This debut novel by Jhumpa Lahiri explores the story of Gogol Ganguli and his seemingly perpetual dislike towards his name. He tries to flee away as far as possible from his Bengali roots and settle into the American culture. He changes his name to Nikhil and gets very angry when someone calls him by his real name. The novel narrates Gogol's struggles with his identity, his unliking towards his name, his love life, and his complicated relationship with his family.
Make sure to give a read to this wonderful piece of art!
Gone Girl:
Diving into thrillers, this bestseller is a story of Amy Dunne and her husband Nick Dunne. Amy mysteriously disappears on their fifth wedding anniversary, leaving Nick as the prime suspect in the eyes of the media. Gillian Flynn has done a great characterization and weaves two exquisite plot twists through a series of suspenseful and thrilling events that chronicle the marriage of Amy and Nick. The narrative of the novel is crisp which makes the reader question every character and their motives behind doing things. The novel is told in both character's POV which makes it more confusing and an absolute page-turner.
One of the best novels in the genre, make sure to give this a read if you are looking for an unconventional thriller.
The Silent Patient:
Another gut-wrenching thriller, The Silent Patient is one of those novels which will keep you hooked till the end. It will make you think about all the various possibilities yet, will leave you shocked and surprised in the end.
The novel is narrated by Theo Faber, a criminal psychotherapist, and his obsession with the case of Alicia Berenson; a patient at the mental institution, who brutally killed her husband and hasn't uttered a single word since. It has been 6 years and Alicia is still silent. Theo has been assigned her case after many requests, and he soon starts to connect the dots.
With just his first novel, Alex Michaelides has surely created a huge fan base!
The Godfather:
A classic and a pioneer in the crime-drama genre, you surely would have heard about this masterpiece. It chronicles the story of a Sicilian mafia family based in New York, headed by Don Vito Corleone, THE GODFATHER. The Corleone family is one of the most important families with a nationwide influence.
The Godfather is Mario Puzo's best work and probably the best work in the genre. With great characterization, solid plot lines, unforgettable moments, and brilliant dialogues, this book is a must on your list!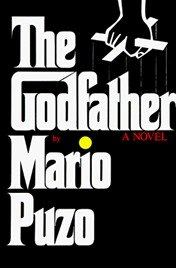 The Hobbit and The Lord of the Rings series:
We started with an immortal fantasy series, so it makes sense to end the list with another one. By J.R.R. Tolkien, this fantasy series is set in the fictional world, Middle-Earth, and chronicles the journey of the hobbit, Frodo Baggins, and the Fellowship; who embark on a quest to destroy the One Ring, to ensure the destruction of its maker, the Dark Lord Sauron.
Filled with action, adventure, and thrill, it is a perfect read if you want to travel to a whole new world and embark on a journey filled with friendship, morals, and emotions. It is a perfect read for all ages and would surely make you fall in love with reading!
So, what are you waiting for? Grab one of these, a cup of your favourite beverage and enjoy!